I know it's a while until spring, but...
Let's start getting psyched for spring fashion now! It's something to take our minds off of all the blistering cold, at least.
From what I've seen of spring 2012 campaigns, we have a bold spring ahead of us! It'll take some confidence to pull some of these outfits off, but boldness pays off in fashion.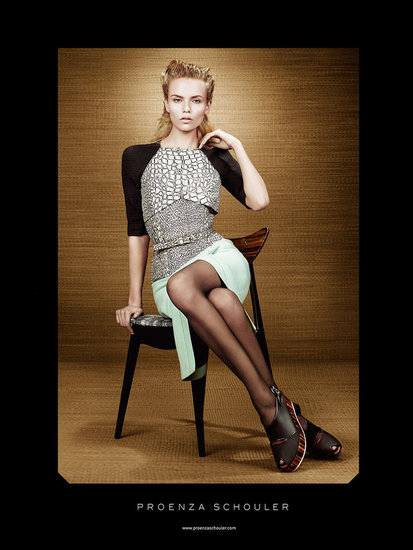 There wasn't any food in this post, but you can comfort yourself by drooling over
these cookies
(and
entering my giveaway to win
your own)!
What are you most excited about from the spring 2012 collections?
What's your go-to item this winter?