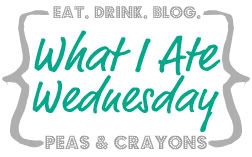 I'm already back on campus where I
suffer through
have
a mandatory
overpriced, largely inedible
meal plan
that I loathe
.
Oh well. There are a lot of pros to my school, but the food just isn't one of them - I don't get why we can't choose to fend for ourselves, food-wise.
Would that be so bad? Are we still two years old, or something?
Anyway, none of that food is really worth mentioning or reliving, so I have a gem for you guys that I saved up from winter break...
*Sigh.* I absolutely adore black bean flour. Why haven't we met earlier?
If I didn't have to have this
super sucky
meal plan and were free to buy and eat what I wanted...these would so happen. Daily, guys.
Chocolate Crunch Breakfast Cake
* 2 Tbsp. sunflower seeds (I used roasted)
* 1/4 c. finely shredded zucchini
* 1/4 c. milk (non-dairy milks work just fun - try almond!)
* 1 Tbsp. oil (or sunflower seed butter)
* 1 Tbsp. dry sweetener (
sugar or stevia
)
* 3/4 tsp. baking powder
* 1/4 tsp. vanilla extract
* Sprinkle cinnamon
* pinch of salt
* OPTIONAL :
Toppings
(yogurt, berries, nuts, seeds, candy, etc.)
1) Mix everything in your microwave-safe bowl (if you can, try to remember to oil/spray the ramekin/bowl first, for easier removal. I forgot, and it still worked). If you're a real chocoholic, you could add chocolate chips.
2) Microwave for 4 to 5 minutes, until cooked (you'll be able to tell, because it doesn't look wet on top anymore, and it tends to pull away from the sides of the bowl).
3) Transfer to a plate (or leave in the bowl, if you don't want to do more dishes) and top with your choice of toppings. I suggest lots and lots of yogurt to frost, and frozen berries for yum factor.
Do you have a meal plan? Do you like it?
What's your favorite breakfast? You can say oatmeal, if you must...