Mirror Heels.
Maison Martin Margiela
They make any outfit insta-fabulous. I mean, seriously - just try not to be fabulous while wearing mirror heels. Just try.
I'm pretty confident it's a physical impossibility, guys.
They're just the right amount of glitz. You stand out, but you don't have to worry about taking it too far (unlike someone else we all know):
Lady Gaga, taking it too far and missing the mark - as always.
Besides their general fabulosity factor, they're also so versatile. You really can find a mirror heel for every/any (worthwhile) occasion.
Here are a few

that I've found out-and-about (on the internet):
- if you want to
look
cute and be comfortable
at the same time...
The Invisible Wedge by Brazilian Artist Andreia Chaves. Since price is listed as 'upon request,' however, I imagine the choice will come down to something like that - the Invisible Wedge or college tuition?-
- if you've always
envied Dorothy's ruby red slippers
...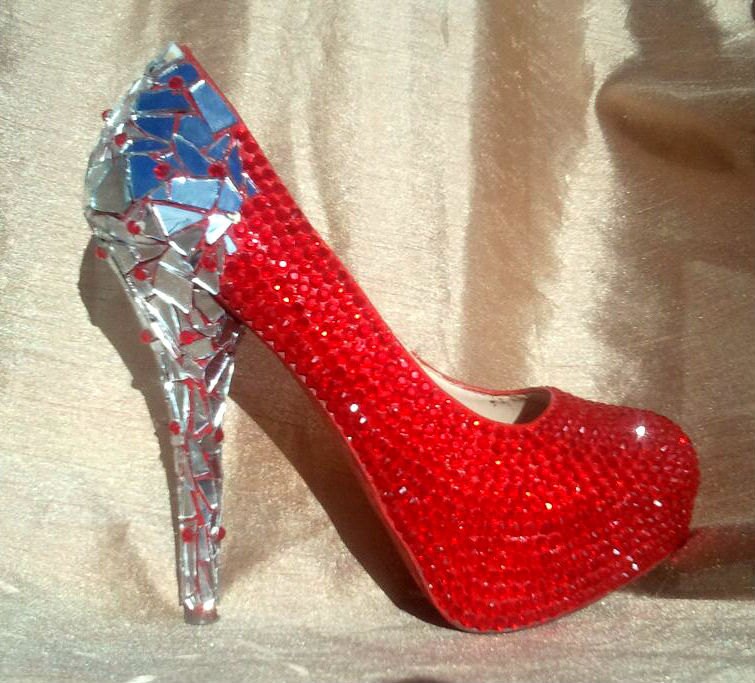 Wendy Castro, $255 on Etsy
- if you want to dress up an LBD...
Thakoon, $575 (was $1,150) on Net-A-Porter
- if you need some color in your life and you're a big
Legally Blonde
fan...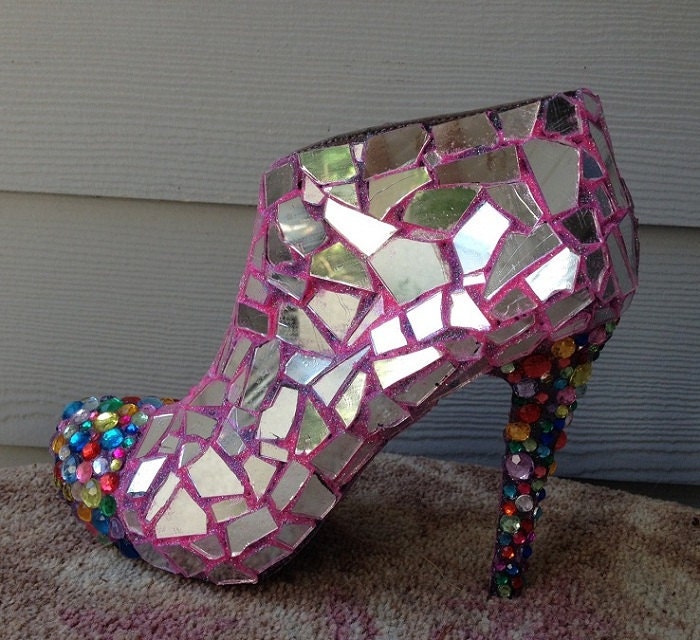 Stephanie Zitello, $125 on Etsy
- if you want to go
retro
(and you just inherited a small -preferably not so small- fortune)...
Rochas, $1,145 on Net-A-Porter
- if you're
getting married in Vegas
(Britney style, anyone?)...
TGlitz, $265 on Etsy
- if you want to
dance the night away
(the bloody feet are so worth it)...
Giuseppe Zanotti, $238.50 (was $795) on Net-A-Porter
- if you think your shoes should be a
work of art
...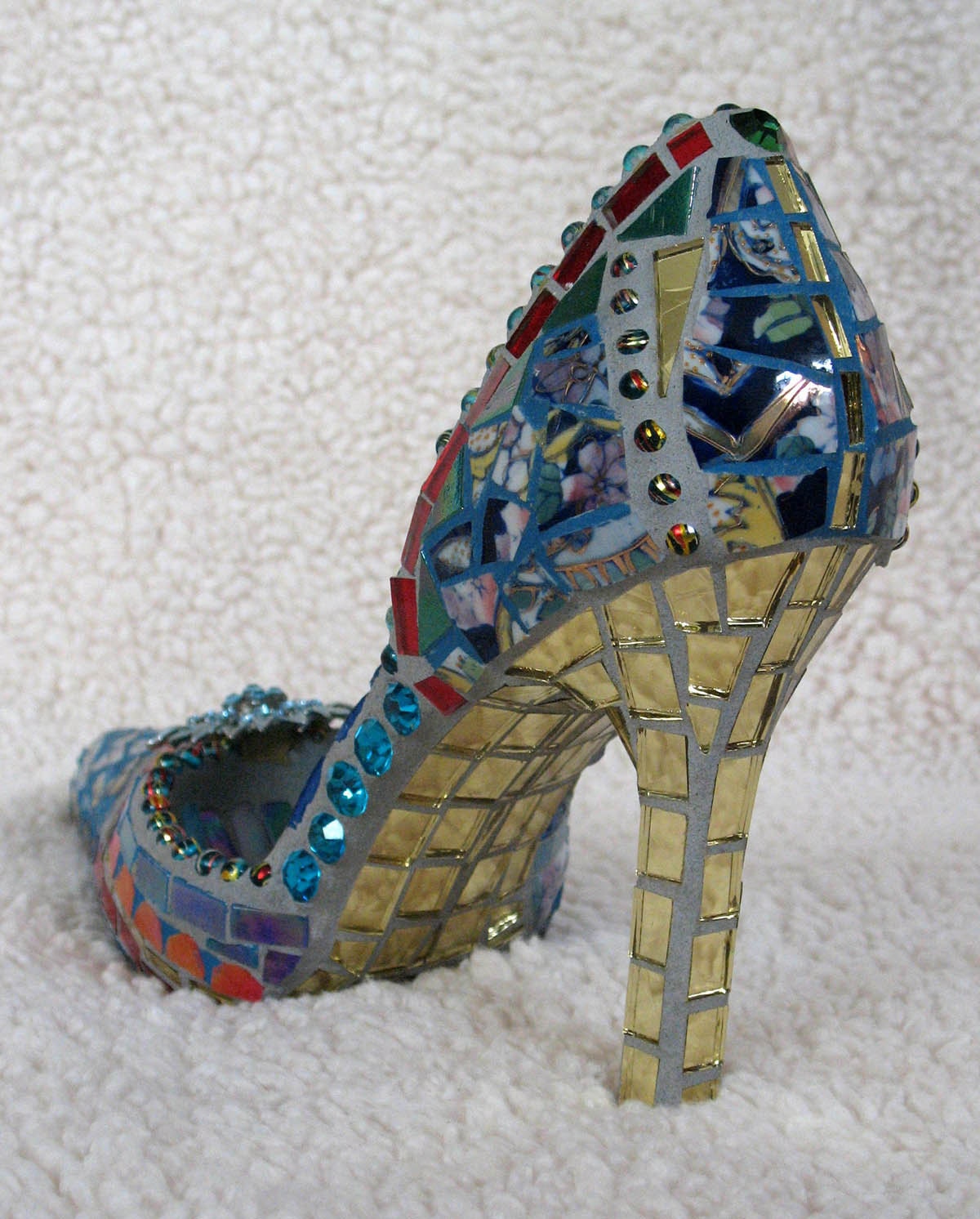 - if you're ready to
kick some
*CENSORED*
...
JSparkle, $260 (was $310) on Indie Fashion Marketplace
Want to DIY it?
1) Get an old pair of plain black pumps, mirror pieces/gems for bedazzling (to be found at your local craft supply store for very decent prices), and a hot glue gun (who thought those would come in handy outside of middle school science fairs and diorama projects?)
2) Glue to your heart's content - be careful about putting the glue spot right in the middle of the mirror piece/gem, so that hot glue doesn't ooze over and so that you don't have any of those unattractive hot glue strings!



Voila!




Mirror Heels: Love them or what?




Do you DIY trends? I think it's a fun, fabulous way to save some money and recycle old trends at the same time!

And, because I know y'all are the best looking bunch out there - what trend do YOU think needs to happen soon?

Just in case there isn't already enough on your 'Must Have' fashion list, here's another one.