raw vegan desserts
! All of the desserts in this post are both vegan
and
raw. Enjoy!
Oh, and for something that will help you with a lot of raw and vegan desserts : don't forget to enter my
coconut oil giveaway!
My stomach isn't a big fan of regular cheesecake (so neither am I, because gosh, talk about sick!) but maybe raw cheesecake would go over better, considering that it's not stuffing super intense dairy in a lactose intolerant girl? And doesn't that look delicious???
Fact: no dessert recipe round-up could be complete without chocolate.
My mom loves carrot cake, I wonder what she'd think of these? They look pretty good to me and I love the
intense orange
color - and knowing that it's just from the carrots, not food coloring!
Drool.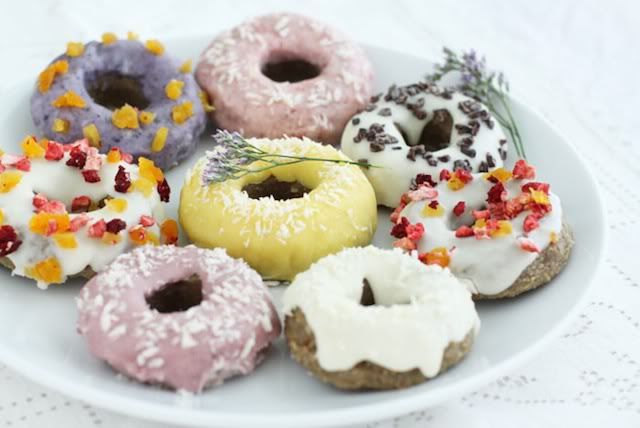 I'll forgive her for calling them 'donuts' because they look delicious! But what on earth is

moss

doing an doughnut?




Doughnuts or Donuts? I'm adamant about 'doughnuts' and Dunkin Donuts can't hold a candle to a good old Krispy Kreme (yes, I'm from the South).




What's your favorite raw dessert so far?




What's something you didn't think you'd like, but ended up liking?




Considering my obsession with raw vegan desserts, it's only fitting that this week's Friday Foodie Finds be dedicated to