GIVEAWAY
! I love how many of these I've been doing lately!
Oh, and no - it's not too late to enter my
Nana's Cookies Giveaway
, too.
I've been shopping around all week, since I'm home for my two weeks of real summer vacation (yay!) and haven't done any clothes shopping all summer. I need a few new pieces to
jazz up
my fall and winter wardrobes!
As a
student
, I need to do said jazzing-up on a budget. Thank goodness for sales!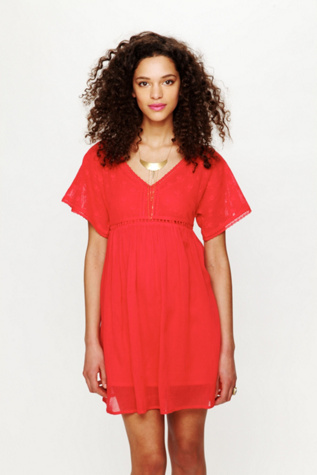 Eye of the Peacock Bracelet for $5.25 ($10.50) @ Claire's
Converse One Star Marsh Large Tote Handbag
I've always had a soft spot for off-the-shoulder tees. While $16.99 for a top isn't exactly a 'steal,' Victoria's Secret apparel is pretty expensive and their quality is quite good, so it's still a pretty darn solid deal considering the store it's coming from.
Okay, here's that giveaway that I promised y'all!
Remember how I reviewed
Gardein
the other day?
Well, I reviewed the
BBQ skewers
and the
Chick'n Strips
, but the Crispy Tenders are also really yummy - especially dunked in ketchup and enjoyed with a side of homemade french fries and German cucumber salad (thanks, mom).



Anyway, the point? Let's get to it.




The folks over at Gardein have generously offered one of my readers 3 free packs of their meatless products! They'll send coupon vouchers for 3 products to one winner in the

USA or Canada

.




Enter below, the winner will be announced on September 6 here on my blog!







Do you like to do a lot of shopping

at once

, or break it up?




Do you set a

shopping budget

before you go out?




How often do you buy stuff

on sale

vs. regular price?




Read all the way to the bottom (or cheat and skip ahead) for a