here
. Don't worry if you didn't win - you can still enter my
first
international giveaway!
Also, it's
Trendy Tuesday
time! What could be more fun?
Since we're all back at school and work, it's a little hard to satisfy that
Wanderlust
.
Unless, of course, you're studying abroad. In which case, hats off to you!
But if you can't
go abroad
, then being inspired by our global neighbors is one of the next best things, right?
This week, some international fashionistas have caught my eye - starting with the gorgeous Piia from Tallinn, Estonia!
The high waisted skirt (just the right length to flatter her figure) a modest black heel, and that fabulously slouchy sweater look awesome on her. I want
that sweater
!
The next look comes to us from Cebu City in the Phillipines.
I adore her shoes! The whole outfit is great, but those shoes? WANT
.
From a little closer this time, here's a great look from northern San Francisco, California.
Have I ever mentioned how I feel about knee highs? Let's just say I was (not so) mildly obsessed with them in middle school and, while my outfits no longer have to incorporate them daily, I'm still a fan!
Now let's go somewhere entirely different for an entirely different look. Next up is a cool look from Finland!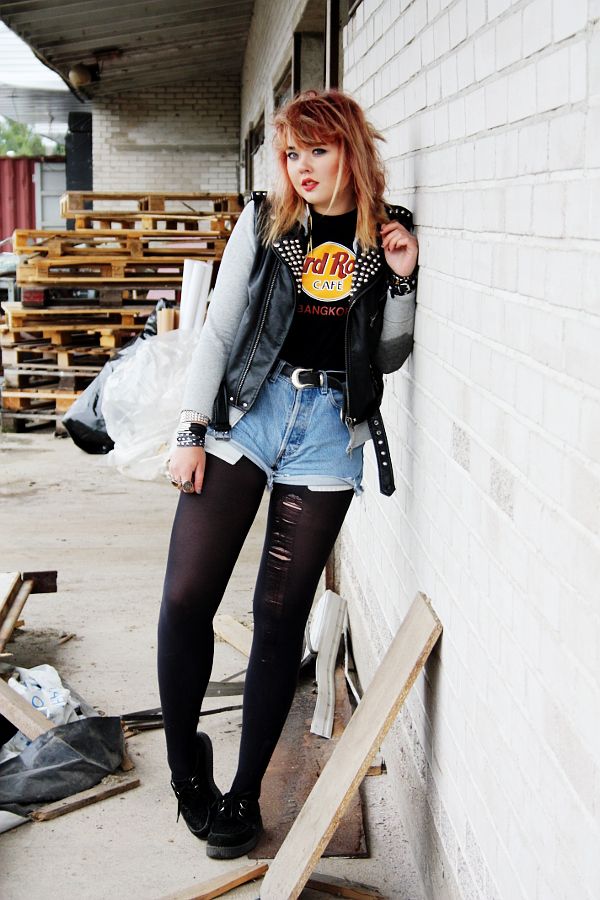 Yes, she's gorgeous - but she's also quite good at makeup! I need to learn to do it that well :) I also really like the shorts (shorts over tights have definitely grown on me) and I like edgier looks now and then, even if they're not what I go for daily.
But how could you skip Paris, France in a virtual fashion trip around the globe? You just can't.
I like the visual effect (thanks, Photoshop) she used to make the yellow pop even more. On some rainy fall days, that's pretty much what the streets look like, anyway!
I want to go to Paris one of these days...
For an international gustatory treat, there's Pacari Chocolate, organic vegan chocolate from Ecuador!
Pacari Chocolate is a
socially responsible
, sustainable oriented chocolate company making premium chocolate from 100% organic ingredients. I tried their 100% cacao raw chocolate bar and their Dark chocolate covered Golden Berries.
The ingredient lists for all of their chocolates (they also make several different chocolate bars, chocolate covered berries, and cocoa-cacao beans) are comprised of
just a few quality ingredients
.
I really enjoyed the raw dark chocolate bar. If you want pure dark chocolate, this is it. It's not quite as creamy as other chocolate bars, as is expected given the 100% cacao content, but it still is somewhat creamy and certainly not brittle.
It's always so disappointing when chocolate is brittle (and cheap bars can start tasting brittle at around 50% cacao content) so the
smoothness of the chocolate
was a pleasant discovery.
It's delicious to eat as is, but I could also see this being really delicious chopped up and baked into cookies or a microwave breakfast cake.
Image from the Pacari Chocolate Website

If you've ever tried

Golden Berries

, otherwise known as

Incan Berries

, you know they have a uniquely tart flavor. Surprisingly, it

pairs extraordinarily well with the rich, creamy dark chocolate

(the chocolate these are enrobed in has a lower cacao content than the bar and is thus much creamier). These are so flavorful that just a few are needed to satisfy. And each one is so high-quality and luxurious, with amazing mouth-feel, that you just can't scarf them - these chocolates are

the kind to be savored

.




My recommendation? Enjoy Pacari Chocolates with a cup of fine tea by candlelight, resting on a nice sofa with a cashmere throw and a good book...




Or close your eyes and pretend. The chocolate will take you there, if only for a few moments.




We all deserve the indulgence. I encourage you to take those five or ten minutes to just relax, unwind, and

enjoy the finer things in life

. After all, life is too short not to live fully.







What's your favorite

chocolate-covered

something?





What's the last nice thing you did to

treat yourself

?







What's the

next trip

you have planned (or want to plan)?




First, the winner of my Chobani Greek Yogurt giveaway is now posted