WARNING: The Snarky Stylist is in!
Anna Sui
While I wasn't the biggest fan of Anna Sui's Spring 2013 collection in general, this was one of the worst looks - did she fish it out of a dumpster? Seriously, this outfit is straight out of a drag queen's rubbish bin. The carpet-like dress in that awful cheap print, the haphazardly ripped mesh...there's no redeeming this outfit.
The onl
y
almost cute thing is the shoes.
The collection, in general, was a bit of a let-down with all of its junky looks, but a few of them
did
succeed (or almost succeed) in pulling off a fun eclectic look. Just that dreadful outfit?
Not so much.
Anna Sui isn't alone in missing the mark this spring.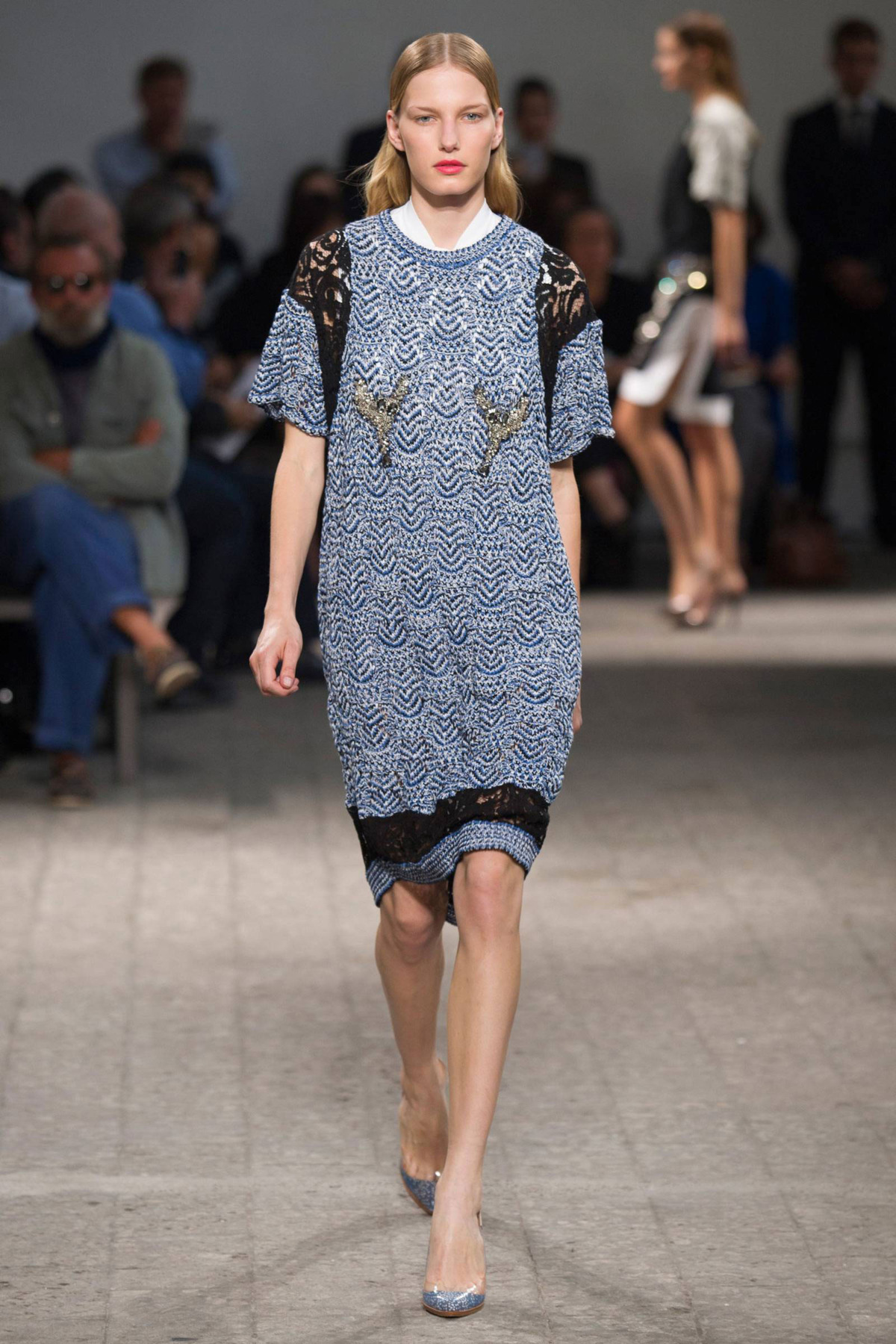 N*21
WHAAAAAAT?
Seriously, no words.
N*21, what on earth...?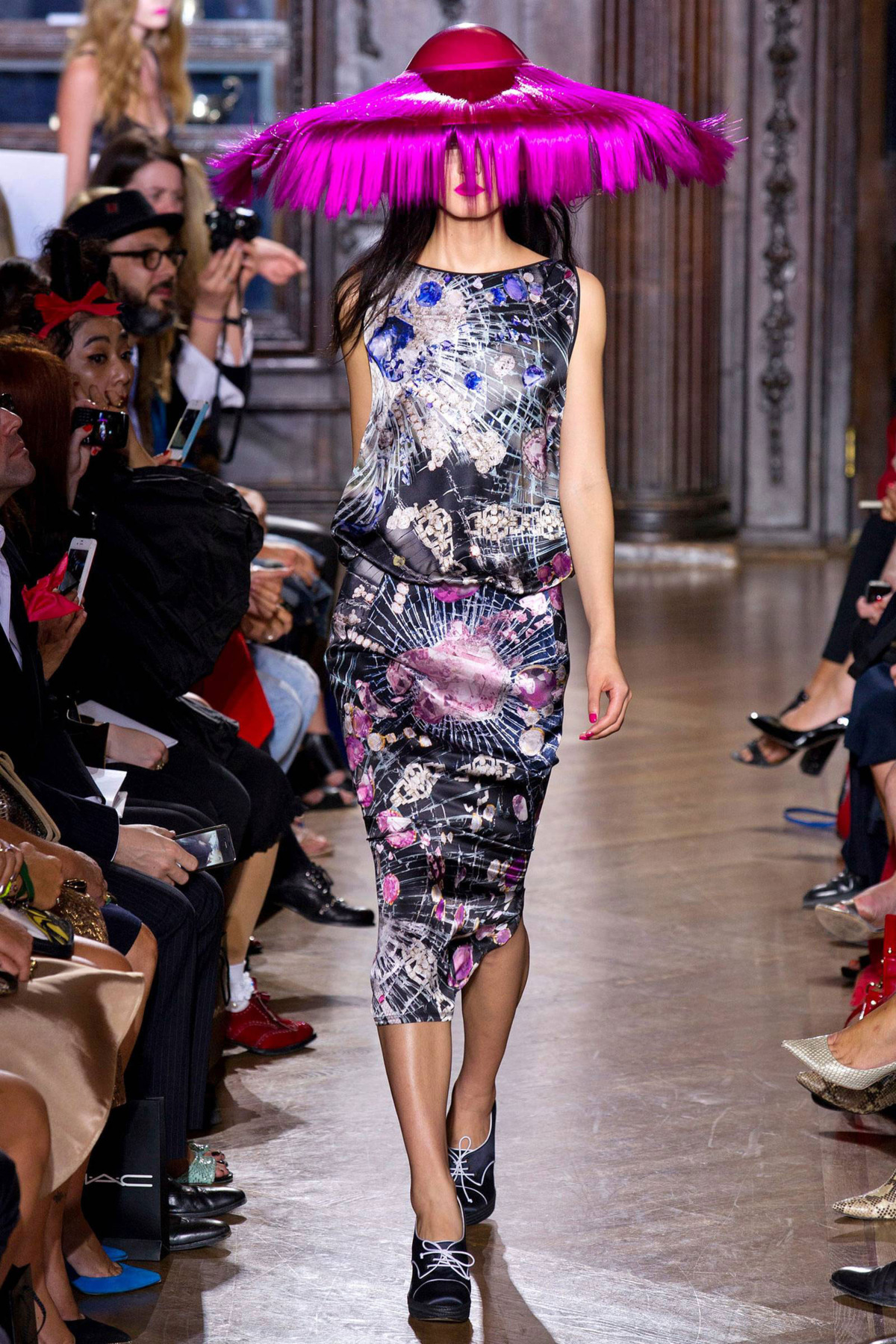 Giles
The shoes are adorable and the dress isn't too bad (but it's not too great either). That hat, however?
Be prepared to walk into
evvveeerrrrrything.
And to have everyone think you're having a really bad hair day and a serious case of
thedyeturnedoutbrighterthantheboxpictureeeeeee
syndrome.
I sort of feel bad for the designer of this next look - I know procrastination as well as anyone else and sometimes you just don't have time to finish that project.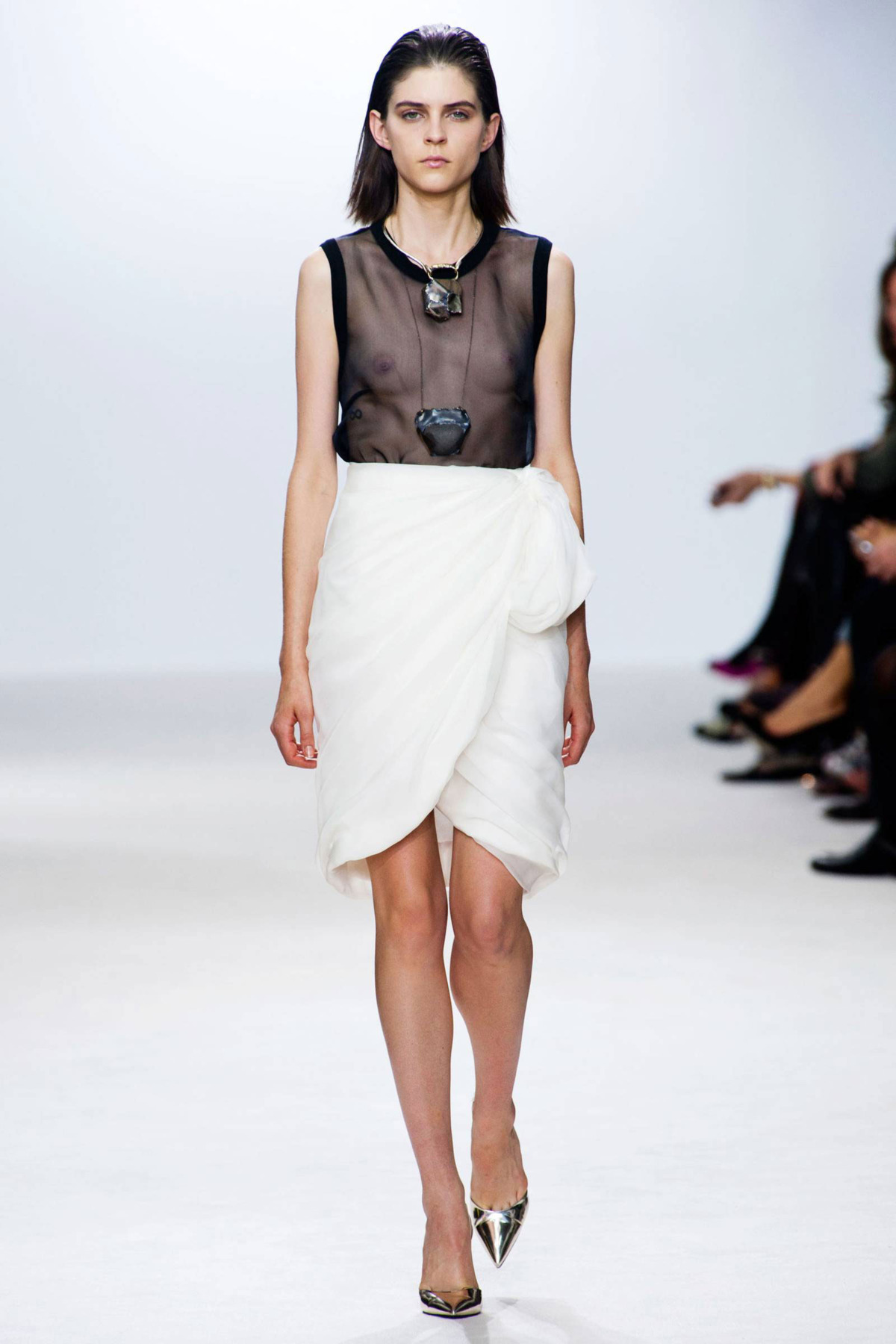 Giambattista Vali
But seriously? Forgetting something?
Yeah, I don't see that in my future anytime soon...
Felder Felder
That purple diaper isn't flattering anything and adding an awkward belt and a tank top that I'm pretty sure I saw on clearance at Walmart isn't helping...
Speaking of designers borrowing pieces from where they really ought not to, Balmain needs to leave good enough alone.
Balmain
Leave the shoulder pads to the football players, please.
I have to reign the snark in a bit (it's a Sunday, after all) but I just
have
to share this last look with you.
Because laughing is healthy!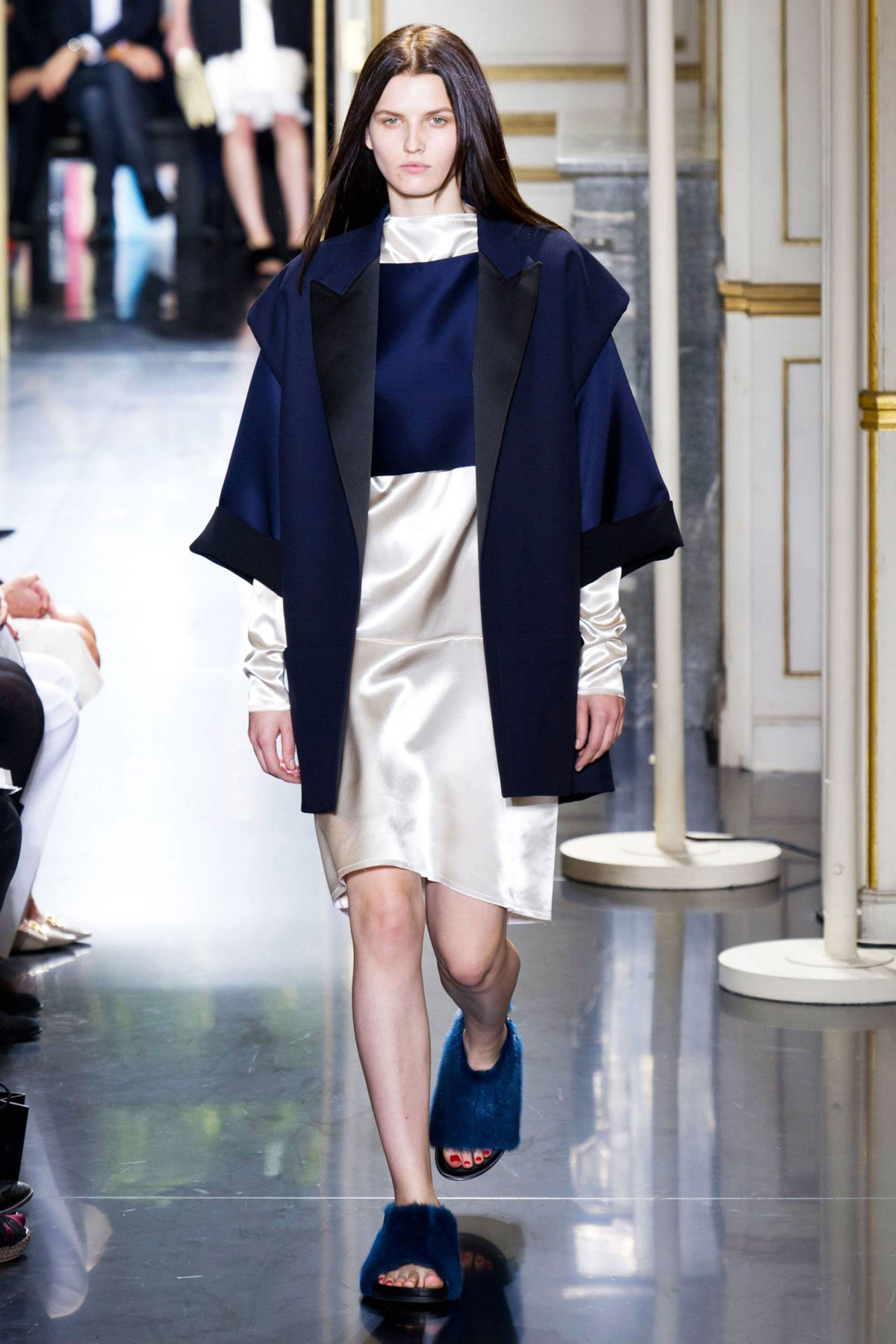 Celine

Someone forgot to change out of those PJs she borrowed from granny! And the house slippers?

Sorry, even that great red pedicure can't rescue

this

look, Celine.

Which look is the worst?
Do you disagree with me about any of the looks?

Different opinions are always welcome in fashion!

Who's your least favorite designer?

Last week's fashion spotlight was the last of the spring collection reviews, but today let's take a look at some of the worst looks that (otherwise fantastic) designers sent out onto the runway.