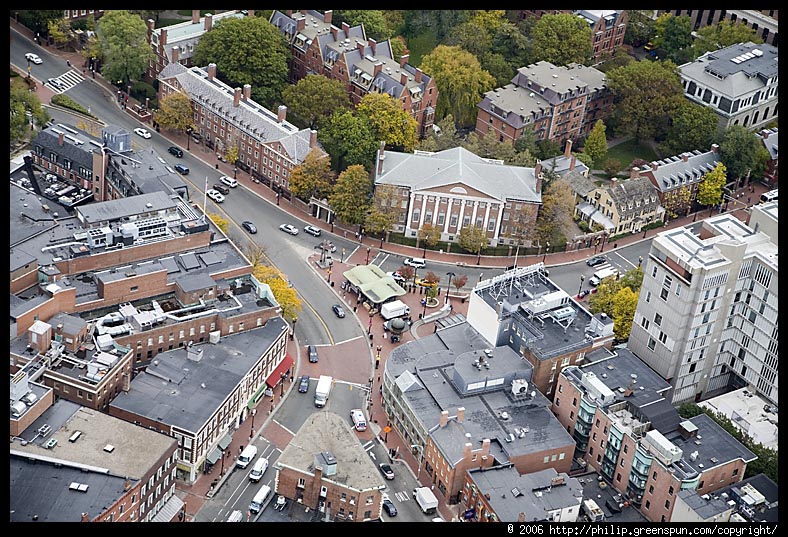 Great For:
High School Students and their families, Bibliophiles, Academics, Nerds
Don't Miss:
Widener Library.
You can't go into the stacks without membership (so not unless you're a student, faculty member, or otherwise associated with the university) but they do offer tours of limited parts of the library.
Even if you can't get in for a tour, it's still great to just admire the architecture and spend a few minutes on the steps.
DO Miss:
Dining hall food. 'Nuff said.
Where to Eat:
If you're a vegetarian, you don't want to miss
Veggie Planet
.
I don't eat there as often as I would like, but they always have really great vegetarian and vegan offerings!
The best burgers (veggie burgers included) in Harvard Square can be found at
Bartley's
.
But
Felipe's
, Pinocchio's Pizza and Subs (known just as
Noch's
), and Hong Kong (known just as
the Kong
) are student favorites for budget-friendly late-night fare.
Slices at Noch's are big and tasty, but budget-friendly. Slices start at around $2 each.
You'll find them full of tipsy coeds in the wee hours where Saturday night and Sunday morning intersect. When Mt. Auburn St. empties out, these eateries fill up!
If you're just a little peckish, stop by the
Starbucks
in the Harvard Coop Bookstore and people watch while you enjoy a frappe and a cookie. I like this Starbucks best of the several in the area because it's located on the second floor of the bookstore and offers a great view of the store.
While a
Pinkberry
has recently opened right by the T station and there's also a
Ben & Jerry's
in the garage, locals skip both to form long lines over at
Berryline
.
The queue for a sweet cup of froyo almost always spills out into the street, but the abundant topping options and rotating flavors keep us all coming back!
Shopping:
Harvard Square isn't great for most shopping, but you'll definitely want to stop by
the Coop
to get your obligatory crimson sweater and you won't want to miss the big
Curious George store
, especially if you have a little one at home.
It's a kid's dream!
Transportation:
Harvard Square isn't too big of a geographic area (like everything in Boston/Cambridge, it's designed quite compactly) so you can get around on foot. To get here from the airport, your best bets are to come either by taxi (~$30) or by subway ($2.50).
The subway (known as T) station is right in the middle of Harvard Square, so that's actually a pretty good option!

Have you visited Harvard Square?
What would you like to know from a travel guide?


Disclaimer: Images taken from the internet.

Just to mix things up a little, here's my first (I think) travel guide. Since I'm in the square almost every day, here's an introduction to Harvard Square!