The best part is that it's more of a flexible weekend of showing appreciation for the special person in your life than a set in stone one fixed day - especially when it's on a weekend/Friday, like it is this year!
In case you're busy on Friday or have other plans that night, meeting up to prepare and share a romantic breakfast together on Saturday can be a great option.
Plain Pancakes with Honey and Heart Shaped Fruit
It's lovely and not too much more difficult than regular pancakes, other than that it requires more time to cut the fruits properly. But if you're doing it together, it can be fun! Just definitely don't prep the fruits (at least not the bananas) ahead of time - they'll brown and that's just not as appetizing.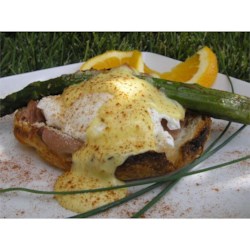 It incorporates asparagus, in case you want a little aphrodisiac in your breakfast!
Lemon Cheesecake Pancakes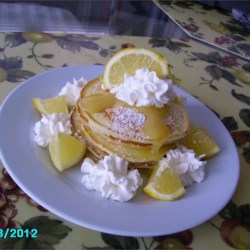 They're cut pretty - and so delicate and fruity! I definitely recommend the lemon garnish - lemon is also great for cutting the sweetness of the cheesecake pancakes.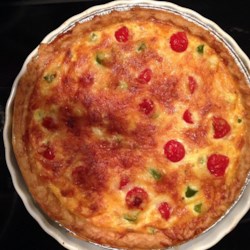 This recipe has asparagus (an aphrodisiac) and bacon (man's aphrodisiac?) so it's sure to please. Eggs also make for good staying power, so you'll have energy to do other fun things, like stroll or take a class, all day!
Berry Yogurt Crunch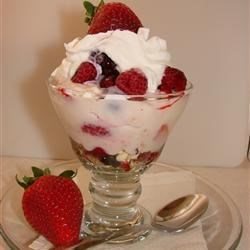 Though seemingly less impressive than the others, this would be my favorite breakfast. Or, even better, a picnic of fruits, yogurt, cereal, and trail mix.




Though it's a little cold for a picnic...unless it's a couch picnic or you live near the equator?




Still, that just goes to show that the perfect gift depends on the gift recipient. Sometimes thought does count for something!




Which breakfast looks best to you?




Do you have any V Day plans?




Are you celebrating on Friday or over the weekend?

There are plenty of wonderful things to do on and for Valentine's Day! Depending on your relationship and preferences, it can be fun to go to the movies, go out to eat, take a long weekend, enjoy some theater, stay in and cook, etc.