not
believe that tomorrow is already Christmas Eve?? After it taking forever to become the holiday season (I started wishing for Christmas back in August) December has absolutely flown by! I kind of want it to slow down, just a bit, so that I can enjoy the season before it ends!
In that spirit, here are a lucky seven of my favorite Christmas movies to get into the holiday spirit! They are in no particular order, with the exception of
How the Grinch Stole Christmas
holding the title of Best Movie Ever.
1. Holiday in Handcuffs
C'mon, it's Melissa Joan Hart! Now that she isn't a teenage witch anymore, she's just made for sappy holiday romantic comedies!
Low as the production and plot quality may be on these quickly churned out holiday rom-coms, their my guilty pleasure. Some people like reality TV, I like sappy Christmas movies. We all have a vice!
I love all of her character's quirkiness and definitely appreciated the seriously bad hair days they threw in there for curly girl amusement.
...though, personally, I didn't see any of the appeal in the romantic hero. Why does she want to end up with him, again? He's a bit of a prick, I'll take cat lady any day
thankyouverymuch
.
2. Home Alone 2
Home Alone
was great, too, but the second is better - especially if you're a New Yorker!
Poor Kevin, though, his family sucks. How can they keep forgetting that he exists? When you can't keep track of all of your children anymore, it's time to consider not having any more...
3. Fred Claus
Rotten Tomatoes hates it, but Rotten Tomatoes and I don't necessarily agree on movie ratings. Let's be real, Rotten Tomatoes gave
The Notebook
a 5.7. That patooey deserved a -3.
Fred Claus may not be the next great movie for generations to enjoy, but Vince Vaughn is a funny guy and doesn't disappoint here. Also, the sets are beautiful!
4. Arthur Christmas
The animators did a beautiful job with the artwork!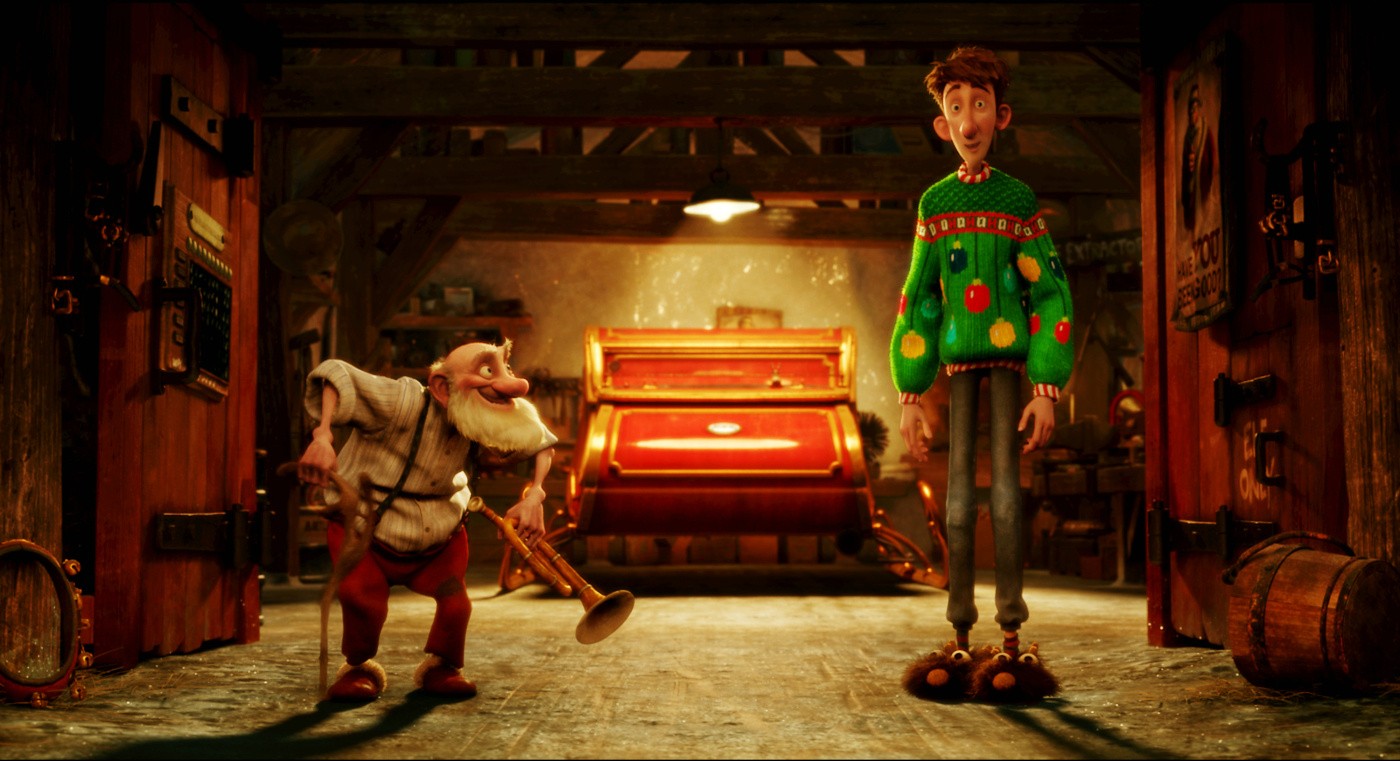 The story and the family dynamics are also just so endearing. And who doesn't love a movie that features so many funny British accents?
5. The Santa Clause
I'm not actually that huge a fan of this movie as a whole anymore, but I love how they created the North Pole.
It's so magical!
6. Elf
Elf
has it all - singing, reunions, family drama, embarrassing family members, fun Elf costumes, and a Macy's style Santaland!
I have always enjoyed Elf, but for some reason moving to NYC made me like it all the more.
7. How the Grinch Stole Christmas
I saved the best for last! Watching
How the Grinch Stole Christmas
on Christmas Eve, as the last Christmas movie to herald in Christmas day, is one of my favorite holiday traditions. The cinematography is stunning, the story beautiful, the friendships heartwarming, and the glitter glittery!
It has everything you could want in a Christmas movie, including some awesome songs! I love the one that they all sing around the town tree at the end.
And the little kid version of the Grinch is just too cute.
He's admittedly less adorable in stills, but the animate young Grinch is so cooingly precious!

What is your favorite holiday movie?

What kind of holiday movie do you like the best?

What do you still need to do before Christmas?

Can anyone else