It's not always linear (remember that half-a-second reemergence of chokers?) and sometimes a progressive step is derivative of a much earlier version (ie: T-swift's signature crop top/high-waisted pant/skirt pairing, a classier take on the early 2000s crop top/hip-hugger pairing).
So yes, the world is changing. But somethings, like human interactions, stay fundamentally constant. In that case, part of why the world seems so different today is a shift in perspective as you age!
Now that I'm at the ripe old age of 21, with a past relationship experience of my very own (spoiler: it ended), I have a very different understanding of dating than I did when I was 12!
Twelve Year Old Me: When you're old and boring, your equally old and boring 'other half' will show up and instantly be your boyfriend. Or man-friend. Or whatever.
I'm a college graduate, so I qualify as old, and I no longer make mud pies, so I qualify as boring. But this magical pair-finding thing hasn't happened to me yet.
Maybe I'm doing it wrong, but dating somehow seems to involve a lot of awkward first dates, sub-par cups of tea, and awkwardly avoiding second dates.
Twelve Year Old Me: You and your boyfriend/man-friend will communicate exclusively through telecommunication, secret handshakes, and eyebrow sign language.
I've had one of those elusive boyfriend people, a person who you actually like and who likes you back, but telecommunication still eludes me. The coolest secret handshake I've ever seen is still the one Lindsay Lohan had with herself and her butler in
The Parent Trap.
I'm also not Cara Delevingne, so my eyebrows aren't their own sentient entity.
Twelve Year Old Me: And then they lived Happily Ever After.
And then they broke up, were pretty bummed, and were set up on too many bad semi-blind dates by well-meaning but tragically ill-advised friends.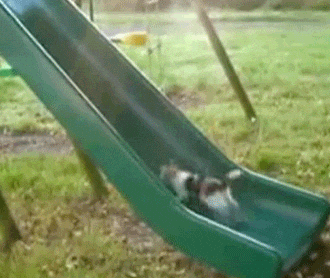 When you're desperately trying to end the date, but the guy won't take a hint.
It takes
a few
many tries to reach that HEA. If ever.
Twelve Year Old Me: Boys will suddenly be super cool and fun and interesting.
Yes, there
are
cool, fun, and interesting boys. And
yes
, dating can be fun.
But let's be real. Sometimes it's just all a bother and you'd rather get a mani-pedi with a girlfriend, read a book, or log a few extra hours of work.

And that's totally fine! WOOOO singledom!

How has your perspective on interpersonal relations changed over the years?

It's undeniable that progress is a constant thing in human society and that our world is always undergoing cultural evolution.