I'm the most subtle person in the world, I know. I've only been wearing my birthday tiara for, oh, three or four weeks now. And my birthday is in just under two more weeks. Sooo...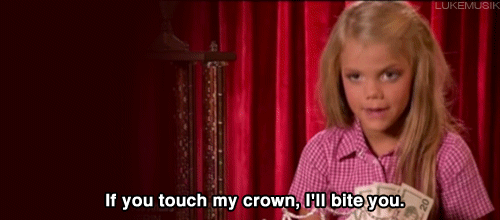 In celebration of celebrating my twenty-second year of existence for a full 24 hours (even though it will be on a dreaded Monday this year BOOOOO) here's a gift guide of some of the best (and worst) gifts for bloggers.
Hopefully it helps you out with the next blogger birthday/christmahanukwanzaka celebration that you have!
DO: Photography Classes
Trying to figure out how to upgrade your photos from iPhone to serious DSLR travel blogger quality is like falling into the deep end of the pool when you're little and you don't have your floaties on.
A photo class is a lifeline.
DO: A Sick Camera
Especially if you're a food, fashion, or travel blogger, photograph quality is really important. A high-quality DSLR is more or less a necessity once your blog is big enough because, as much as Apple tries to push iPhone photography as a thing, it just can't compare.
An iPhone is excellent for speed photography, like when you're trying not to be the obnoxious food blogger at a nice dinner out but your food is too beautiful
not
to Instagram, or when you're trying to be subtle. Hauling out a giant DSLR with five lenses and a zoom as long as an elephant's snout isn't really appropriate for a discrete selfie with your bestie when you're out on the town.
Because obviously the solution isn't to stop being such a photo hog. Let's not be absurd.
DON'T: A Photo Album
You know what bloggers have? Blogs. And usually Pinterest, Instagram, Facebook, and a bunch of other space-efficient, backed-up-online photo saving and sharing platforms. So do you know what a photo album is to a blogger?
A prehistoric waste of space.

DO: A Pretty Planner
Once upon a time I dated a very, very organized guy who had his life organized to a T on GCal. Sadly, it didn't rub off on me.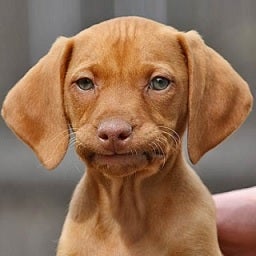 Bummer
As much as I try to schedule everything into GCal, I end up with so many reminders that I ignore them all and that totally defeats the point! Somehow I find that having it written down in pink glitter gel pen in a pretty planner or on a fabulous
Suzy Toronto
calendar makes it easier to remember.

DO: Tickets to a Blogger Conference
This one is pretty self-explanatory. You can learn blogging tricks and tools of the trade, meet and network with other bloggers in your 'genre' of blog, and get some cool material for blog posts while you're there!
Bonus points if it's somewhere awesome.
There always seem to be these lovely blogger conferences in sunny, happy places like Los Angeles.
DON'T:
A Fruit of the Loom Multi-pack
Let's be real. As a blogger, I spend several more hours per week sitting cross-legged on my bed in my underwear than I would if I didn't blog. I don't want to spend that time in ugly bulk bought undies! It still pains me that I once gave my little sister a multi-pack of day-of-the-week underwear that wasn't extraordinary.
The difference between glam and sad is how cute the underwear is.

DO: Something Pretty To Wear


Blogger or not, we're still girls!




Something pretty to wear, whether it's a lovely skirt, dress, top, pair of shoes, lingerie, earrings, lipgloss, etc. is always a hit.

What's on your birthday wish list?

Do you like having a birthday party?

What's your favorite kind of birthday cake?

I'm an ice cream cake (or better yet random bakery thing - pie, cookies, or something) or froyo kind of girl. I'm just not a traditional cake fan!

My birthday is coming up!