All day long
.
But other people eat breakfast for breakfast! And, on the weekends at least, sometimes friends have the time to come join you for breakfast/brunch!
How getting to make breakfast for people makes me feel!
Here is a roundup of some recipes that I can't wait to test out on weekend breakfast/brunch guests.
I'm a morning person, but let's face it - a lot of young adults aren't. To brighten the mood of those who'd rather still be in bed than making the trek to your place for breakfast, these copycat Cinnabon cinnamon rolls should do the trick!
I'd like to see someone try to be a grouch with a mouthful of that!
Want something sweet, but not
that
sweet? Or maybe you're having a picnic breakfast in the park and need something more portable and less sticky? Check out these muffins!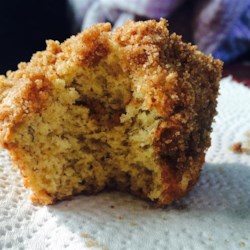 I'm a big fan of muffins with crumb toppings - I love lots of different textures, so it's a fun way to jazz up an otherwise plain breakfast pastry!
Of course, we can't forget the breads. Since I'm living in NYC, but was out of the city for the bulk of the summer, I thought it would be fitting to try out some classic New Yorker loaves this month!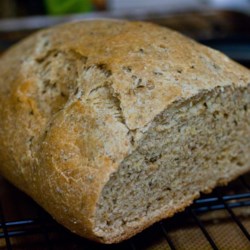 Deli-style for the win! I'm vegetarian, so no pastrami for me, but I think this will pair delightfully with some cheese or nut butter. Yum!




Just look at that crumb. It looks

perfect

. This looks like a perfect breakfast loaf that would probably be great fresh or toasted - I can't wait to try it out!

I'm also definitely going to be repeating my own

No-Fail New York Bagels

and

Spiced Mango Jam

! My

Best Pancakes Ever

are also always a go-to.

What is your favorite meal of the day?

What are your favorite breakfast foods?

Do you like a hot or a cold breakfast?

Breakfast foods are my favorite kind of foods. Seriously, I eat breakfast foods for breakfast, lunch, dinner, and snacks.