Springtime makes me think of flowers, sunshine, twirly dresses, my birthday, and the sticky fingers of childhood. I'm not sure what it is about honey (perhaps the association with bees and flowers and all things happy and sweet?) but honey is such a spring food to me!
I recently tried two new flavors, Honey Creme Coconut and Honey Creme Lavender, from
Honey Ridge Farms
!
While liquid honey is great for sweetening tea, I prefer honey cremes as a topping on toast for a peanut butter and honey sandwich (or on cream cheese, as in the photo above). It's a lot less messy (making it much more suitable for the adult, less sticky me), spreads easily, and just looks really nice - like spreading gold quartz on bread. Yum!
I love that
Honey Ridge Farms
Honey Cremes come in a the large variety of flavors! I love having lots of choices and with
Honey Ridge Farms
' assortment, you'll never get bored. Even better, the ingredients are simple and healthful - just raw clover honey and the natural flavors that inspire their names.
The
Honey Ridge Farms
Honey Cremes are all kosher, so they're perfect for including in upcoming holiday meal celebrations for Passover, for those who celebrate (or those like me, who aren't even Jewish but love to participate in any fun food holiday)!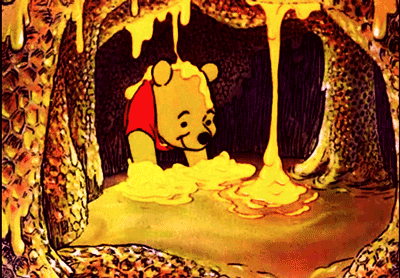 If peanut butter and honey sandwiches aren't your style (
but how can they not be? They're so good
) the honey cremes also taste great on fruit or in fruit salads. They also make a great, easily scoopable ingredient in homemade sorbets, ice creams, and baked goods! I haven't tried baking a honey wheat bread with a
Honey Ridge Farms
Honey Creme yet, but I plan to. I think it could turn out really well!
What is your favorite way to eat honey?
What food(s) remind you of specific seasons?