I didn't make this meme, but I apologize for the missing 'l' in 'acutally'
...but when we fantasize about travel, we imagine direct flights with no delays, no turbulence, gorgeous views out of our window seats, and plenty of yummy snacks and cold drinks from friendly stewardesses with bright smiles and pleasant voices.
Anyone with any significant travel experience can attest to the fantasy-reality disconnect. But I still love travel! I love meeting new people, seeing new things or old things that I haven't seen in a while, trying exotic fruits and veggies and interesting vegetarian dishes, and just enjoying the sense of adventure and long walks in new places. There's so much to see in our big world!
The next 2.5 weeks are going to be full of all sorts of crazy (and long) travels - I'm taking the train back to NYC today after a summer in Boston, then I'm packing up my apartment in NYC and saying goodbye to my NYC friends before flying to Berlin on Thursday. That is, fortunately, a direct flight from JFK to TXL, but when I arrive on Friday I'll have to take two trains to get to the lovely village in northwestern Germany where my family lives!
After enjoying a wonderful 1.5 weeks with them, I'll take two trains back to Berlin, sleep in an airport hotel, take a
really
early morning flight with a layover in Dusseldorf to arrive in JFK in the late afternoon. After doing the whole immigration thing, I'll go through TSA
again
to catch a flight to Boston that I booked separately!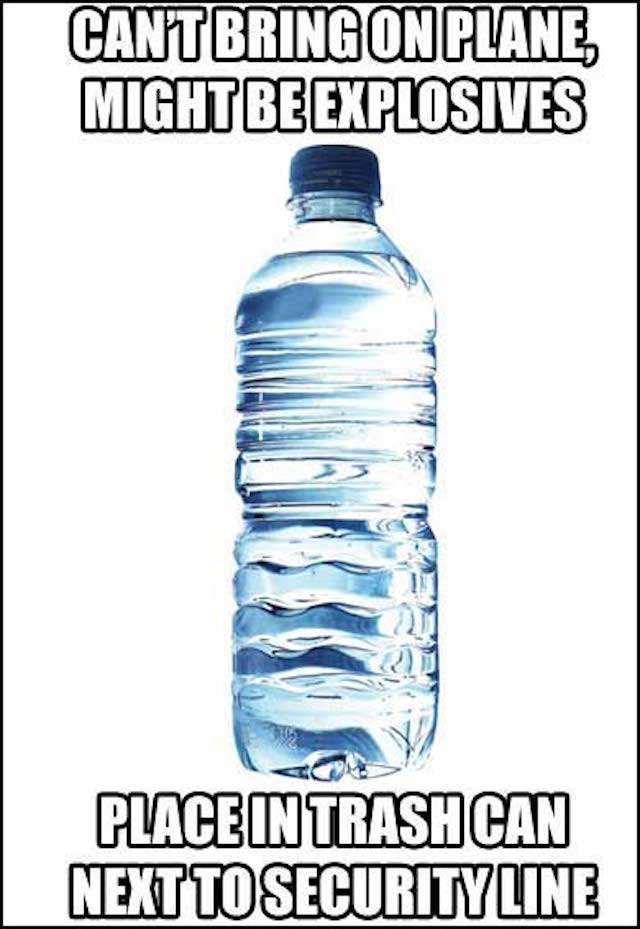 Fingers crossed that there are no delays, or that could get tight...I'll probably Uber to my new apartment in Cambridge, where I'll have two days to unpack the moving boxes and my suitcase before I start my new job on the marketing team of a tech startup!
Phew.
With so much travel and a bit of hectic ahead of me, here are some of the top tips that I've accumulated over the years of travel - my first international trip was before my first birthday!
Plan in as generous layovers (within reason) as you can.
Delays happen, so try to book your trip so that there's ample time between each leg and you're not left stranded somewhere if one of your legs is delayed!
Everything always takes longer than expected.
Pack entertainment.
Books, iPads, books, sketchpads, books, magazines, books...
Clearly I'm a fan of books. But really! Again, delays happen and boredom happens (even without delays) so you want to be sure that
Pack snacks.
Especially if you're traveling domestically, you might starve otherwise. I've been on a LAX -> JFK flight where we didn't even get pretzels or peanuts in the 5+ hours onboard! I was almost ready to eat my arm, but luckily we landed before I could start cannibalizing myself. Snacks are at least as nice when traveling as when you're home.
Even for international flights, though most carriers still provide some meals and snacks, it's both possible that you won't like the food an that the food won't be available when you're hungry. Packing snacks in your carry-on makes for much more comfortable, enjoyable travel!
Make phone calls.
You know what long train rides are perfect for, assuming you don't sit in the quiet car? Catching up with mom, grandma, your college roommate, or anyone else whom a nice long, leisurely phone call would be great with. Have a few options in mind, since people can be busy!
Pack light.
In my experience, hand luggage is rarely weighed in American airports. The same isn't true for all airports abroad - my hand luggage is always weighed and strictly controlled when I fly out of Germany!
In addition to avoiding extra fees, you'll be glad that you aren't schlepping loads of hand luggage when you're twelve hours into your trip and exhausted. Not being weighed down also makes you more mobile during rest stops and there are few things nicer after eight hours of sitting than getting up and have a stroll around the terminal

What are your top tips for long trips?
Do you have any airport tips for quick connections?

I love traveling!