I'd be in the 'love it' group, but let's face it - Valentine's Day is no Christmas. So, instead, I'd say I thoroughly enjoy Valentine's Day but don't care quite enough to say I love it, nor do I obsess or remember to plan for it more than a week or two in advance.
...good thing I'm not trying to get restaurant reservations for Valentine's day. Those go so fast! Some really popular restaurants book up a solid month or two before the holiday - madness!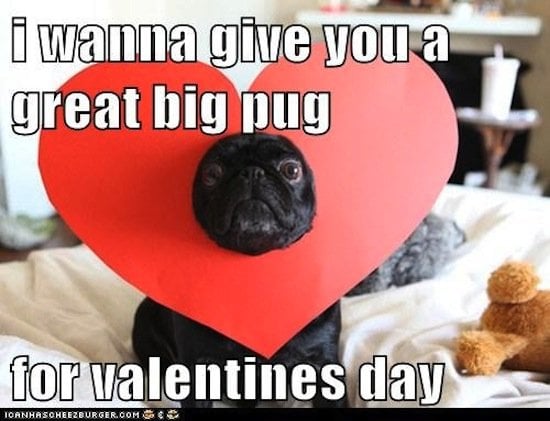 On the off-chance that you, similarly, don't have Valentine's Day reservations because you (a) don't want to spend the evening eating an overpriced, supposedly romantic meal in a packed restaurant with waiters buzzing around you, eager to get you in and out so the next couple can have your table or (b) forgot to make them, here are some fun alternative date night ideas for Valentine's Day!
1) Go ice skating.
Contrary to my belief growing up in North Carolina, Valentine's Day is not, in fact, the start of spring. February 14 is, at least in the northeastern United States, still solidly winter.
Ice skating is such a cute, romantic date activity and especially well-suited for couples early on in their relationships (or having that somewhat awkward Valentine's Day first date), because there's not the same awkward silence or boredom potential of a long dinner.
After you've both skated to your heart's content, you can snuggle up with tea or hot chocolate to warm up!
2) Attend a comedy show.
Have a laugh, a drink, another laugh, and it will still probably cost less than a fancy dinner out, plus require less advance planning for the reservation.
A stroll after the show is perfect to laugh over your favorite jokes and comedians of the evening.
3) Watch a Broadway show.
According to Google, my go-to source for all random questions I have when writing things, the Fifty Shades sequel comes out on February 10. I bet a lot of people will watch it with their Valentine's Day dates.

You know what's more fun than watching soft-core in a cinema packed with couples potentially getting too excited for public? Watching a beautifully staged, beautifully performed show on Broadway! On this one, sticking with the classics is the way to go.
Want some more ideas? Here are a few!
Have a candlelit picnic on a large blanket on your living room floor. Make your favorite foods, build a blanket fort, and watch a movie or a shared favorite TV show. Go to an indoor trampoline park and have a bouncing good time! Try something new together, like take a pottery class or a cooking class. Bake heart-shaped pink things and make a mess in the kitchen together!



That hilarious pickup meme is a bonus - I love science and I very much enjoy funny pickup lines, so the combination of the two is too good not to share.




Happy Valentine's Day!




What are you doing this Valentine's Day?




Do you love, hate, or _______ Valentine's Day?

Valentine's Day is just a week away! It's one of those holidays that everyone either loves or hates. Right?