cutesy holiday
.
This year my work is my valentine (it's getting serious, guys -
swoon
) but here are some ideas for those of you who decided to celebrate at the last minute! Or -
cough, cough
- forgot about the holiday until your office exploded into a puff of pink and red confetti hearts this morning.
A long walk, ending at a cute dessert cafe or tea shop.
Long walks are perfect for just having time together to both enjoy each other's company in shared silence and to chat about everything and anything. They're wonderful! They also require extremely little planning and are doable on any budget.
There are more and less romantic places to take a walk, so no - I am not suggesting that you have a lovely stroll along the highway with your valentine. Pick a park (Central Park is perfect for New Yorkers!), walk along the river (Charles River on the Cambridge side is absolutely beautiful for Bostonians!), or find some other scenic route that isn't a part of either of your daily commutes.
When you've walked to your heart's content, end the night with a sweet treat or a warming cup of spiced chai!
A home spa night.
Going to the spa for Valentine's Day probably isn't cheap and probably requires reservations. But if you're near a grocery store and have access to the internet (which you clearly do, if you're reading this), you can put together your own last-minute home spa night in under thirty minutes.
Buy ingredients for DIY facials, like avocado and cucumbers, as well as a bottle of massage oil. Pick out some relaxing music and light some candles or put your electric lights on dimmers, if you have them. Enjoy the facials - even better if you make them together - and take turns being each other's masseuse. It makes for a lovely night in, away from the hustle and bustle of all the other valentines in your city!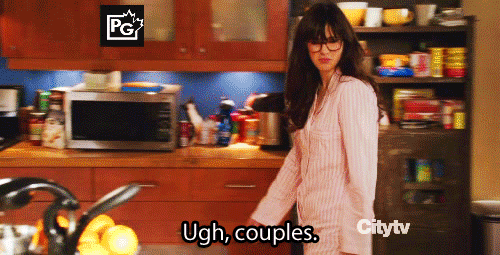 Netflix and Chill.
Okay, fine - this one isn't so romantic. But it's a classic for a reason! And there's no reason you can't make it more romantic. Get romantic treats, like chocolate covered strawberries or fresh strawberries and a mini chocolate fountain, and pick a warm, fuzzy, feel-good movie that will warm both of your hearts. It's simple, it's cheap, it's easy to pull together at the last minute, and it still makes for a very enjoyable evening!
What are you doing for Valentine's Day?
Happy Valentine's Day! I'm a fan of this