do what I can
to tame it, but I enjoy my bouncy curls and all their character too much to chop it all off and call it a day. What can you do!
Answer:
try all the things
.
I received the
John Frieda Frizz Ease Collection
from Influenster and couldn't wait to try it out! I'd used John Frieda hair products when I was younger, but it had been a solid ten to fifteen years since I'd last tried it out.
The Frizz Ease Collection is a four product line that promises to enhance your natural curls, smooth the strands, and create bouncy, frizz-free waves. Sounds ideal!
I love that the line includes Frizz Ease Secret Weapon Touch-Up Creme to smooth frizz and flyaways on second day hair - because you're not a real curly hair ally if you think every day is wash day.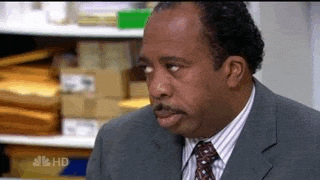 It gives me confidence in the creators of the line that they understand that washing my hair more than around three times per week would turn it into an eternal brillo pad. This touch up creme contains avocado oil for hydration and it provides grip, making it great for braided styles. All around win!
Anyway, I started out testing the line with a fresh wash, followed by the duo team of Frizz Ease Daily Nourishment Leave-In Conditioner and the Frizz Ease Extra Strength Six Effects + Serum.
Right out of the shower, after a little towel dry, I sprayed the Leave-In Conditioner through my hair, focusing on the driest bit - *cough, the ends, cough*.
I love that it's a spray. I'm used to cream leave in conditioners that take some rubbing to get absorbed, breaking up my pretty post-wash curls in the process. Since this one is a spray, it's easy to apply and my curls stay intact. It smells nice, features vitamins A, C, and E, and promises to protect against heat!
Next up, Frizz Ease Extra Strength Six Effects+ Serum.
This serum is a finisher containing silk proteins, that promises to tame and smooth even the toughest, coarsest hair. That's always a great thing to read when you have ethnic hair (read: kinky) and the product line isn't specifically formulated for Black hair. It says to use sparingly on dry hair as a finisher, but I used it on my still damp hair right after the leave-in conditioner and it was fine.
On my damp hair, I liked that the products smelled nice, didn't make it feel weighed down, and weren't sticky or flaky.
It looks pretty and the curls held up well, unlike with some other products I've tried recently. 😒
So far, so good! But my hair generally looks pretty good wet and the frizzy mess only comes out when it dries, so dry hair would be the true test.
I let my hair air-dry, because that's my usual low-maintenance style, as I went about my day - a little bit of startup work, off to Silvercup Studios for a fitting, lunch at Juice Press, and back home for more work. By that time, my hair was totally dry and...
I love it!
I could already tell I would as I was going about my day, because my hair felt light and bouncy and wonderfully soft.
It's very touchable - very soft, not at all dry or brittle feeling, and not at all greasy.
Best of all, even though it was a humid June day in NYC, the curls are still defined and beautiful after several hours of running around, many not-particularly-careful outfit changes (including over the head) during fittings, and a good amount of window.
I can't wait to try more John Frieda products and I'll continue enjoying using the Frizz Ease Collection on my curls. I'm so glad this came just in time for summer!
How do you fight frizz?
Do you still use any of the same hair care products or brands today that you did as a child?
We've established that my hair has a mind of its own. I